Please join us for The Victory Gala in support of The Michigan WWII Legacy Memorial to be built in Memorial Park, Royal Oak.
The event will be Thursday, October 25, 2018 at the General Motors Heritage Center.
The event will include a silent auction, live auction, a rare chance to view cars from the private GM Heritage collection, a strolling dinner from area restaurants and much more.
We are thrilled to announce that your host for the evening will be WJR radio host Paul W. Smith.
Charles Wickins, The English Auctioneer, will add additional flare to our live auction.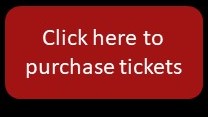 We thank our sponsors:
Iroquois Industries
Enlisted:
Patten Monument
Hodges Subaru
Dignity Memorial
RCI Contracting
Golling Automotive Group
Bank of Ann Arbor
International Minute Press
KLA Labs
GFL Environmental, Inc
Peter Baylaya Photography
Winding Train Photography
Knights of Columbus, Cardinal Cushing Assembly 0484
AMDG Financial - partial sponsor of our Live Auction Pop-Up Dinner
Anonymous
Catherine's Pet Parlornon
Have You Any Wool
Kroger - partial sponsor of our Silent Auction Catered Trout Dinner
Nino Salvaggio - partial sponsor of our Live Auction Pop-Up dinner
Anonymous

Strolling dinner compliments of:
Chicken Shack
Granite City
Kabob Hut
Picano's
ROAK Brewery
Westborn Market
Woodpile BBQ Shack
Starbucks
Troy Fox and Hound Pastry Den
Rocky Mountain Chocolate Factory

Check back here for more details as they become available
Click here for information on making a donation.
Click here for information on sponsoring The Victory Gala.
Click here for information on buying an ad in the The Victory Gala program.
Click here  or call 888 387 4157 if you have any other questions.