Join the Business Allies Campaign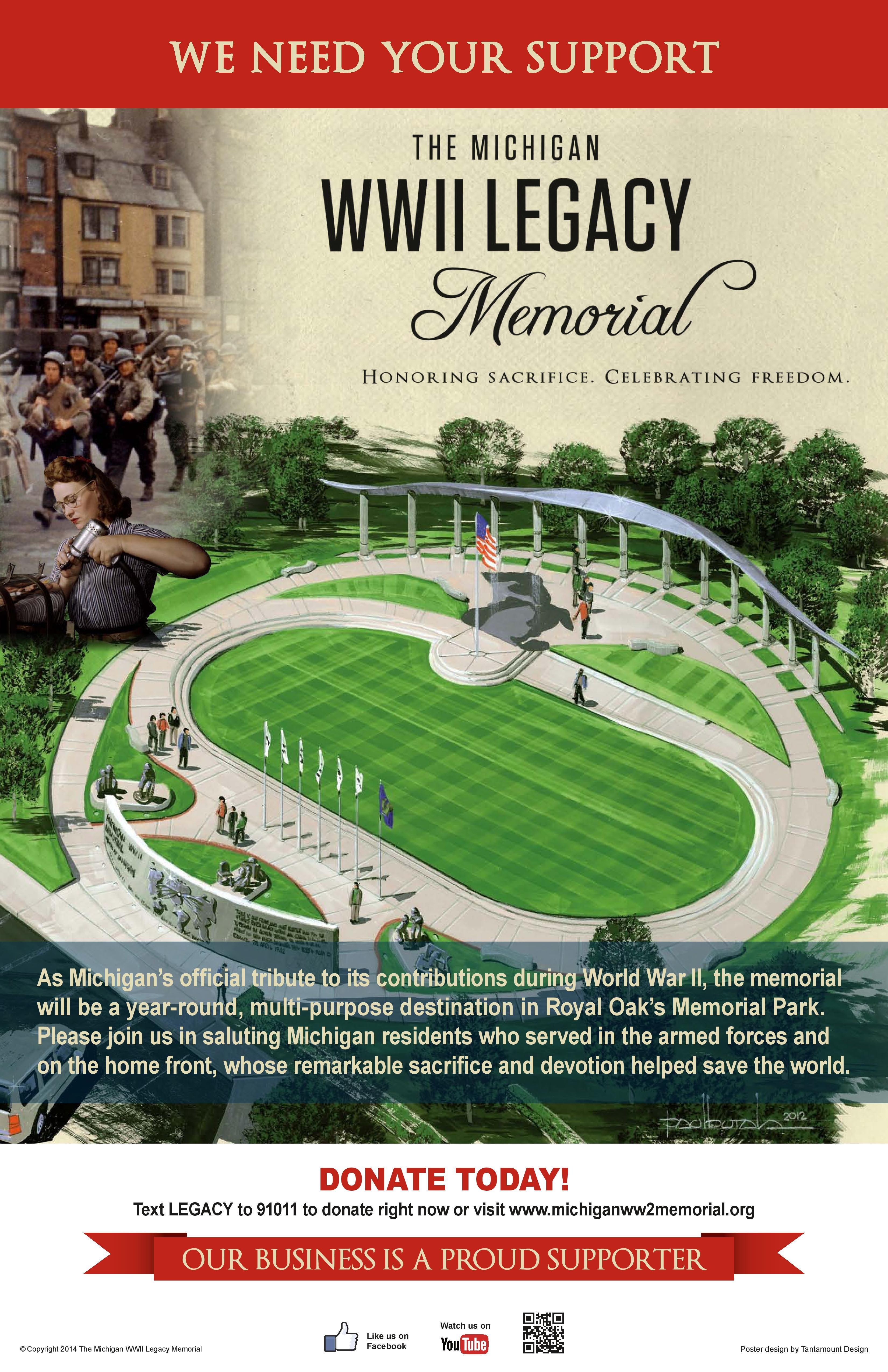 We are thrilled to introduce The Michigan WWII Legacy Memorial Business Allies Campaign.
During WWII, the entire community unified to support the war effort. In that spirit, we're asking the business community to unify once again to support the war memorial effort.
There are three ways you can help:
Display our poster (displayed to the right) and bouchures about our brick program which is described here.
Make a donation in any amount become an official Business Allies Campaign member. In recognition, you'll be listed on our Business Allies page. Click here to download an application.
Donate $100 or more and be additionally listed on our Sponsor page here.
Your support and the awareness you build will help ensure that this memorial becomes a reality just as the Arsenal of Democracy, right here in Michigan, helped ensure victory in WWII.
Click here to download a flyer that describes this program.
Thank you for your time and helping us achieve our goal, Honoring Sacrifice and Celebrating Freedom.
Click here to see our current Business Allies.
Click here if you have any questions or send an email to: rick.sage@michiganww2memorial.org