Memorial Architect Special Recognition Award
Home Builders Association Honors Michael Gordon
NOVI (December 3, 2014) – The architect of The Michigan WWII Legacy Memorial, Michael J. Gordon of Moiseev/Gordon Associates was honored with a Special Recognition Award for Design of a Public Memorial from the Home Builders Association of Southeastern Michigan.
The Michigan WWII Legacy Memorial has been privileged to work with Michael since 2012. Based on our design concepts and goals for the memorial, Michael created a stunning design that fully realized our vision for this project. It was only deserving that this is now getting such prominent notice.
Several members of the memorial team were on hand to witness the ceremony held at the Suburban Collection Showplace including President Debi Hollis, Vice President Russell Levine, Project Sculptor Larry Halbert and general contractor Michael Hall.
In part, the citation for this award reads: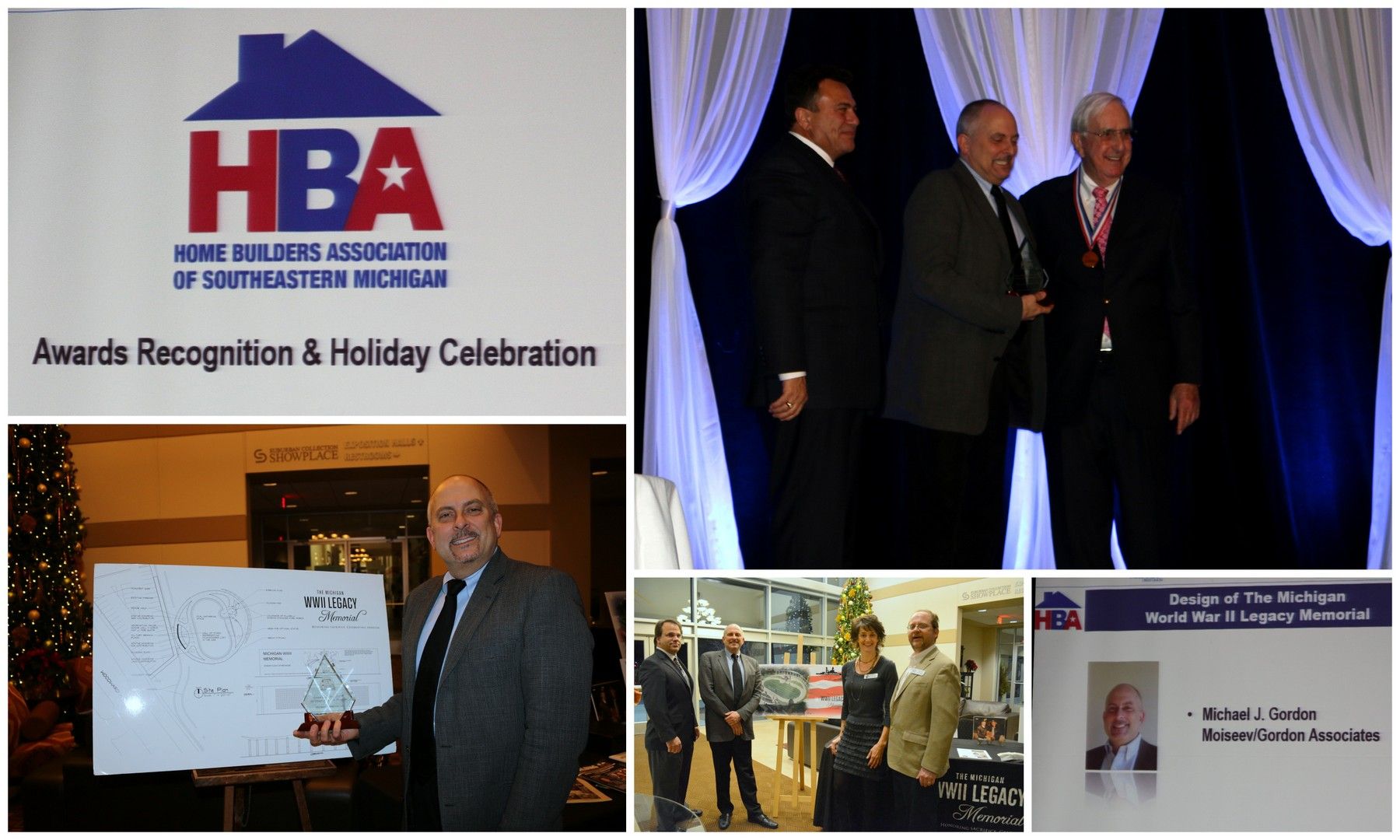 World War II ended in 1945. The soldiers came home. Factories were re-tooled. Life went on. Those who fought in World War II are now entering the final years of their lives. Because of the efforts of The Michigan WWII Legacy Memorial team, that war, and its heroes, will not be forgotten. Michael J. Gordon, a principal in the architectural firm of Moiseev/Gordon Associates, is being honored for the important role he played in designing the state of Michigan's officially recognized tribute to its contributions during the war, to be built in Royal Oak's Memorial Park.
Click here to read the complete citation for the award.
Click here for press coverage of this award.
Click here to see the complete program for the award ceremony.