The Victory Gala 2017 – preview
What's up?
Please join us for The Victory Gala in support of The Michigan WWII Legacy Memorial to be built in Memorial Park, Royal Oak.
When and Where
The event will be Thursday, October 12, 2017 from 6:30 to 10:30 at the Royal Oak Farmers Market.
Tell me more
The event will include a strolling dinner, silent auction, live auction with DuMouchelles auctioneer Nanette Poole and music by Ron Kischuk & The Masters of Music Big Band Quintet  featuring Paul King on vocals playing WWII era big band favorites. WWII veteran and USO performer Harold Lanning will also be performing. WWII veterans Murray Cotter, B-24 Bombardier and Bill Rosnyai, B-17 Navigator, will also be recognized with special awards. WWII reenactors and "Tribute" Rosie the Riveters will add to the festive atmosphere.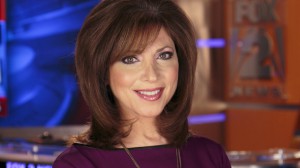 Master of Ceremonies
Your hostess for the evening will be Emmy award-winning Fox 2 Detroit anchor Sherry Margolis. Sherry is the daughter of a WWII veteran and hosts "Tribute to Our Troops," FOX 2′s annual Veterans Day special that honors Michigan's servicemen and women. The Michigan WWII Legacy Memorial has twice been featured in this annual presentation. We are thrilled that we will now be working with her in person.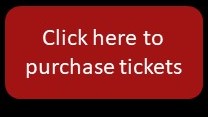 What's the cost?
Limited VIP admission tickets are being offered at $150 per person which include a 5:30 champagne reception catered by

Chef Bob Grieg and his team from Ro-Bear Culinary

with a silent auction preview
General Admission tickets are $100 with doors opening at 6:30
Tickets for WWII veterans and home front workers are being offered at a 50% discount
Dress
Business attire is suggested. Active duty military and veterans are encouraged to wear Service Dress Uniforms. Note that the Royal Oak Farmers Market is an enclosed, heated facility.
Parking
East lot.
Questions?
Contact Debi Hollis at debi.hollis@michiganww2memorial.org or 888 387 4157
If you are unable to attend, but would like to make a donation, please click here.
We thank our sponsors:
Three Star
Hollywood Markets
Two Star
Patten Monument Company
One Star
KLA Laboratories
Our Credit Union
Peter Balaya Photography 
Signarama
UAW-Ford
Enlisted
Achatz Pie Company 
Atwater Brewery
Chemical Bank – Creating Community Chemistry for 100 Years
Dignity Memorial
Imperial Beverage
Golling Automotive Group
Main Floor Carpet One
Mazur Market Management
Sullivan Funeral Home
Village Jeep
Winding Trail Photography
Restaurants:
2941 Street Food Birmingham
Jim Brady's – Royal Oak
Fox & Hounds Pastry Den
Granite City
Lino's Italian Restaurant
Westborn Market
Woodpile BBQ Shack
Achatz Pie Company
Gayle's Chocolate
Rocky Mountain Chocolate Factory
Please click here to join our growing list of sponsors.
Thanks to our exclusive print media sponsor

The Michigan WWII Legacy Memorial is a 501c3 non-profit organization.